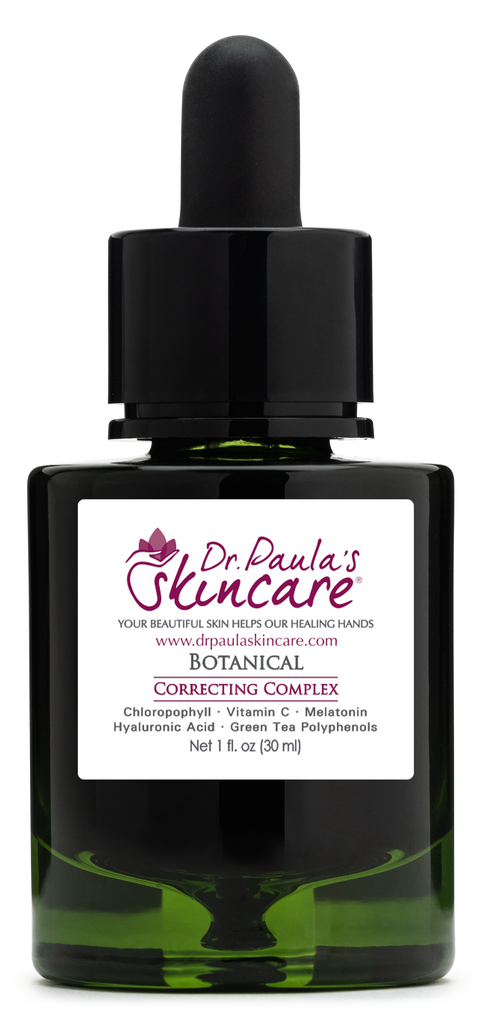 Botanical Correcting Complex Serum
Powered by Science, concentrated botanical actives with corrective benefits provide balance and immediate benefits for multiple skin concerns.
Contains Green Tea Polyphenols and caffeine to calm and reduce redness, rich source of vitamin A,C,E,K & B to reduce sun damage and provide firmness.
Vitamin C brightens the skin and corrects hyperpigmentation.
Hyaluronic Acid to maintain a youthful appearance and boost hydration.
Melatonin improves penetration and reduces inflammation.